Dance and social networking the fun way
Salsa & Bachata dancing is also for you..
The Salsa community is also for YOU! You don't need a dance partner to register for our classes.
With us you can dance Salsa, Mambo, Bachata & Bachata Sensual. We keep up with the development of the dances and provide the best techniques to really make you learn to DANCE!
Today the dance school has several employees and is situated in Noerrebro area of Copenhagen. To constantly improve our level and offer the best teaching Sabine and her team regularly catch up on new inspiration from the international Salsa & Bachata scene.
The dance school is respected for our dance techniques, our pedagogical, experienced and cheerful teaching, the good atmosphere in the classes, and our likeable instructor team who all are passionate about the dance and for creating and evolving and positive dance environment of a high standard.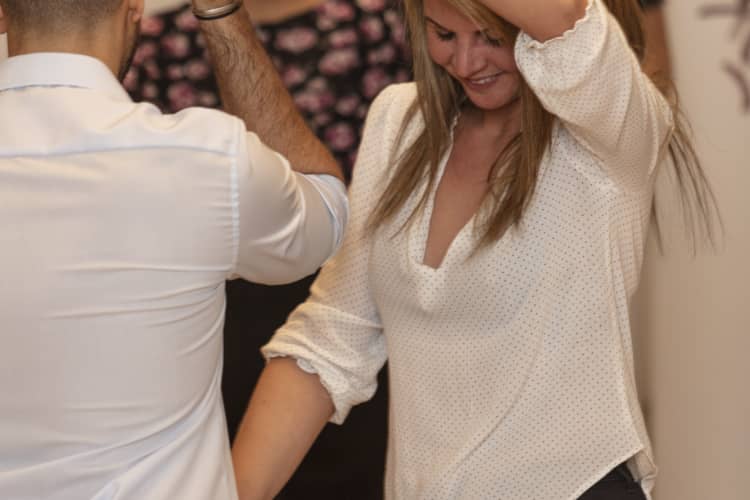 Do you want to dance Salsa or Bachata?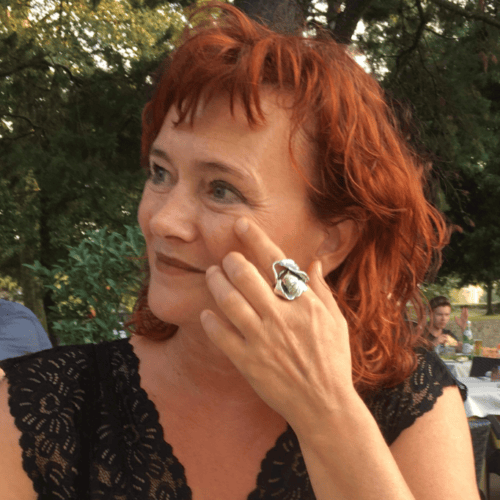 Anne Grønlund
Salsa On1, Mambo On2 and Bachata Sensual.
"I can only become crazily happy after a dance class with Sabine. She is highly professional, always prepared, positive and happy. The classes are done in a relaxed atmosphere with room for smile and laughter – my get-away where I get my batteries re-charged and always leave the class happier than when I arrived. I keep coming back to her classes because I feel I get the whole package."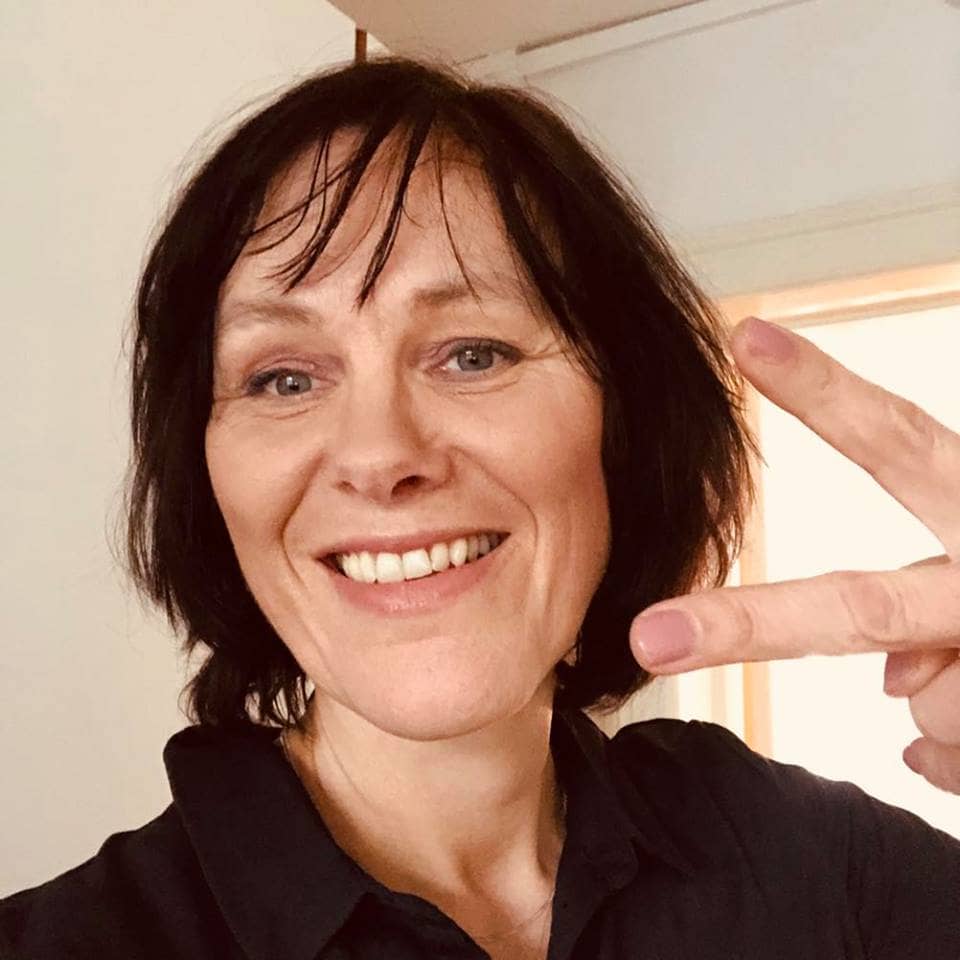 Pia Horn Nielsen
Salsa On1 and Bachata Sensual.
"Classes you don't want to miss! Technique and inspiration are TOP! What you have learned and danced in class is put in a closed group so we can practice at home and get inspiration from the other classes. Sabine is organized and dedicated to what she does. Full of joy in her classes. Her way to teach has made me feel safe to develop in the dance."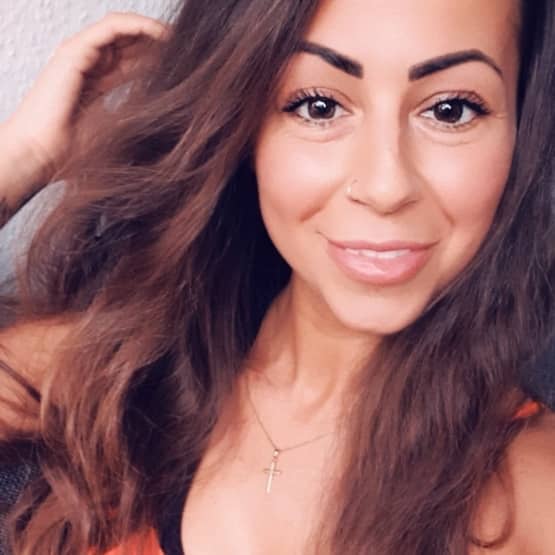 Nicole Yasmina Zitouni Sørensen
Bachata Sensual, Salsa On1 and Mambo On2
"Sabine's classes have been the foundation of my dancing where I have felt welcome as I was in a social environment and with space to play. It's detailed teaching of quality where leads and movement is explained through roughly, so you really learn to dance, both technical and with understanding for the musical aspect. Sabine always appears with a smile and energy and she creates an atmosphere which is open and warm for all ages and genders."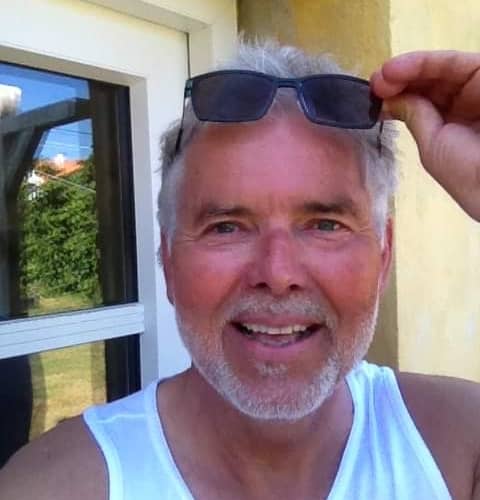 Ole Verner Haack
Bachata Sensual
"Here is the best instructor in Denmark – step by step, anyone can follow. The young and the experienced – and those who learn through encouragement."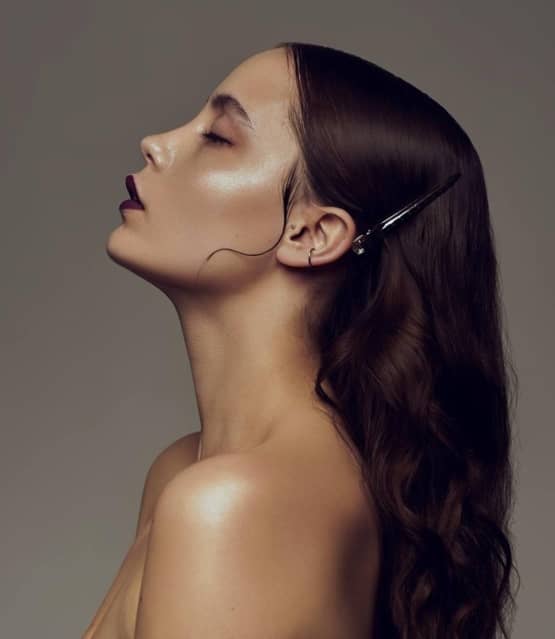 Cecilie Hvidbak Østergaard
Bachata Sensual
"As one who comes from the professional dance world (Ballet dancer at the Danish Royal Ballet) the change to social dancing was a big shift. But after the first class with Sabine I was in love with the dance style and the dance school. Sabine is smiling, patient and welcoming. Classes with her make room for laughter and expression yet with a sense of thoroughness which is reflected through her love for dancing. She can customize the teaching to each student while still motivating you to become better. On a social dancefloor you get drawn when seeing her dancing. Sabine is very active in the social dance community and her social dance activities are always fun and a pleasure!"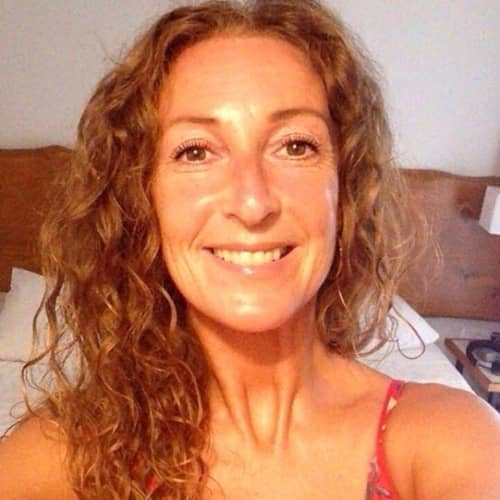 Mariana Aidi Hallstrøm
Bachata Sensual
"Sabine is so talented and has given me the joy for dancing back. Always teaching with a smile and encouragement to make you succeed. Thank you!"
Salsabine Socials (dance events)
Dance event by the Copenhagen skyline
We make dance parties for everyone at Islands Brygge Culture House whether you are a complete beginner or routined dancer – and whatever dance school you attend.
It's EVERY SECOND WEDNESDAY from September-June. Drop-in class for beginners & intermediates at 7pm-8pm an social dancing at 8pm-11pm.
Come and enjoy beautiful music, an amazing big dance floor and view over the Copenhagen skyline. Dance yourself happy and meet a lot of people sharing your happiness and passion for dancing.
In the summertime we move outdoors on TUESDAYS on the outdoor dance space.
In 2023 you can find us outdoors 3 TUESDAYS in August: August 1st, August 8th and August 15th 2023. FREE drop-in class for beginners in Bachata or Salsa at 5pm-6pm and FREE social dancing at 6pm-10pm.